your vacation with your family and friends
in an ocean view apartment
In the Hotel Zone, Cancun
Near the airport
and near tourist atractions
all shopping centers within 15 minutes
Relax or work
in front of the sea
Our apartments full equipped
CANCUN PLAZA
The Condominium
Cancún Plaza is a condominium of private apartments distributed in 4 towers. With free parking for our guests. We are located in the Hotel Zone, on Boulevard Kukulcán km 19.5. Our beach has one of the best views in the area and we are only 10 minutes from Cancun International Airport and shopping centers.
All the apartments are different, because it depends on the setting and equipment provided by their owners. Cancún Plaza isn´t a hotel. In our case, the apartments are updated and equipped to make your own meals inside the condominium.
We take special care of customer service. Our team is ready to give you a warm welcome!
OUR APARTMENTS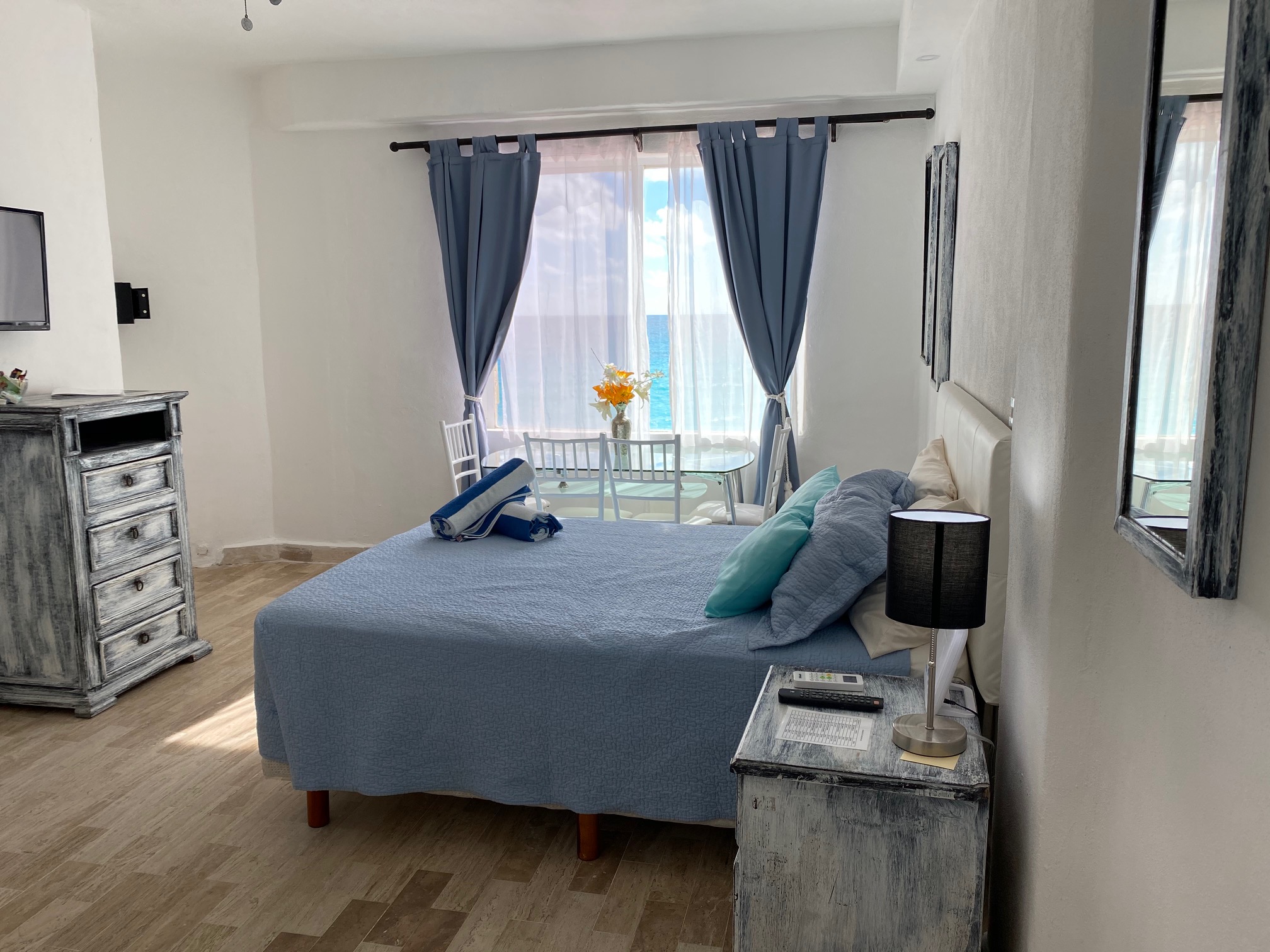 STANDARD POOL AND SEA VIEW
Apartment equipped for cooking, for 2 people, pool and sea view. Romantic
FULL EQUIPPED WITH BALCONY
Fully equipped apartment for cooking, remodeled setting and balcony, 45 square meters, private internet and daily cleaning. Ideal for long stays. Smart TV with Roku and apps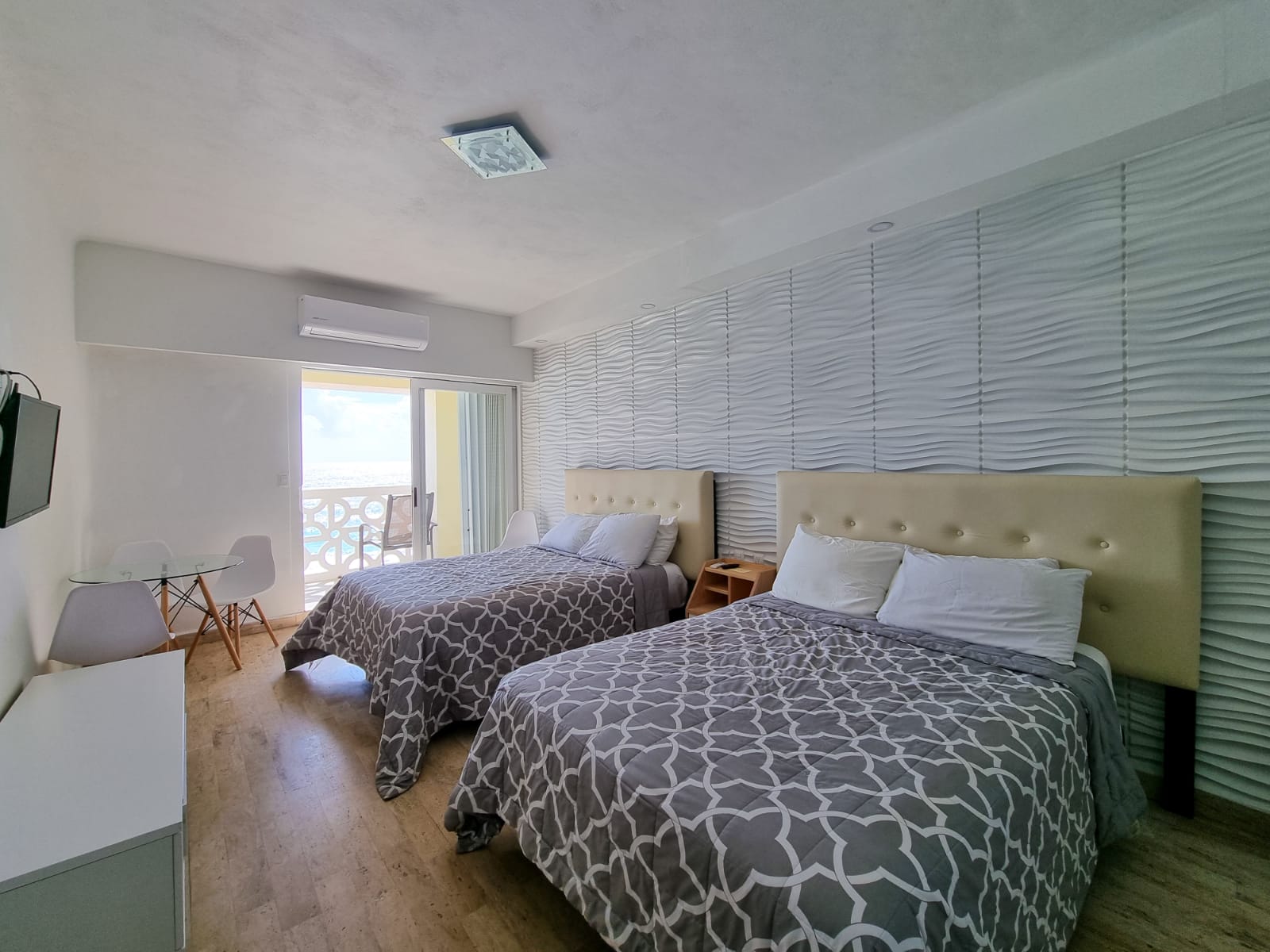 FRONT VIEW FOR 4 TO 8
Apartments equipped for cooking, connected to accommodate up to 8 people, 45 to 90 square meters daily cleaning. Smart TV with Roku and apps.
BOOKING PREPAYMENT
Y
ou can make your prepayment from this page. Please send us the information in the comment box or through Whatsapp
HERE
or send an email to
reservas@cancunplazacondo.mx
WHY CHOOSE OUR DEPARTMENTS
Programmed Cleaning
We do cleaning with replacement of bath towels and sheets. Until 12 noon
Restaurant
Next to the pool, in a large palapa, is the "Casa del Mar" a la carte restaurant. The specialty is clay oven pizza. Breakfasts are served until 11 am. They open between 8 and 8.30 am and close around 9pm.
It is a private concession.
Private Wi-Fi
Private Internet in each department. In addition, the condo provides internet in common areas
Laundry and Library
Laundry and Library. Next to the Administration office, open from 8 am to 12 am. With the doors open, in the parking lot. It has 4 washers and 4 dryers. They can wash and dry their clothes with a token or currency that is bought in the Deli for $ 30.- thirty pesos. And they can enjoy some books available in different languages.
Customer Service
Our guests have personalized attention. They contact us by phone and we assist them with any doubt or question they want to ask us.
Deli & Shop
A deli or shop next to the security booth. They will be able to find basic products such as drinks, ice, snacks, coffee, and other products. There they can also buy the tokens to use the laundry.
Boulevard Kukulckan km 19.5, Hotel Zone, Cancun, Mexico